Best Road Trips in North East India
Guwahati to Tawang (520 kilometers)
Spread across a captivating vista, the route from Guwahati to Tawang is one of the most challenging road trips in India. With the inclusion of a few stops on your journey, the trip can be made relatively smoother. With roads and passes reaching an altitude of 13,700 feet or more above sea level, it is necessary for you to stay warm and hydrated at all times.
Best time for the trip: Between March and June | September and October
Duration: 2 days
Highlight: Hilly terrain, Challenges
Details of Guwahati to Tawang Route
This road trip covers a stretch of 520 kilometers.
A minimum of one or two stopovers must be included in your journey.
Gangtok to Lake Tsomgo and Nathu La Pass (56 kilometers)
North-East India is a less explored region in the country. Owing to its pristine nature, the region is home to some of the best road trips and places to visit in India. The hilly terrains of the route from Gangtok to Lake Tsomgo provide several challenges for you on your journey; real adventure lies in the uncertainty of the terrain. Beautiful sights of the mighty mountain ranges along the road are definitely worth the risks. The best time to visit Lake Tsomgo, also known as Changu Lake is during the winter months to experience joy like never before.
Best time for the trip: Between September and June; Mid-December and Mid-February
Duration: 2 hours
Highlight: Challenges, Hilly terrain
Details of Gangtok to Nathu La Pass Route
This road trip stretches for about 56 kilometers.
Take this route only if you are the kind that craves adventure and all the adrenaline that comes along.
Shillong to Cherrapunji (53 Kilometers)
One of the road trips in India between Shillong and Cherrapunji offers a lot of drizzling, waterfalls, beautiful villages and amazing scenery and view. Cherrapunji is also called as Sohra located in Meghalaya. The distance from Shillong to Cherrapunji is 53Km. You can find something to eat on the way. Most of the people prefer to go by car on this route.
Best time for the trip: November to May
Duration: 2 -3 hours
Highlights: Scenic Roads with many viewpoints
Details of Shillong to Cherrapunji Route
The road trip is about 53 kilometers.
The Cherrapunji does not have a train station, and the nearest is Guwahati at a distance of 90kms from Cherrapunji.
Guwahati to Cherrapunji
This road trip will start off with a bit of busy lanes as you pass through Guwahati, but the condition of the roads will not be a matter of concern. The initial busy stretch along the finest roads will, however, fuel your senses to prepare for this beautiful journey. As you leave behind the busy lanes, you will have a feeling of entering an artist's canvas; such is the beauty of the stretch from Guwahati to Shillong. It will be a good idea to take a break in Shillong before heading to Cherrapunji. In terms of sightseeing and staying options, this hill station will amaze you. When there, do explore the rock capital of India and indulge in the rock scene for sure.
Next day, start your trip toward Cherrapunji. Traffic will be moderate and the scenic beauty of the trail will leave you awestruck. Blue skies, dense forest and refreshingly fresh weather will be part of your drive. You will be spoilt for choice once you reach there; don't miss the best places, such as Nokhilakhai Falls and Nature's Park, the Seven Sisters Fall and many more. Try camping here and experience the beauty of the place while relaxing amidst nature.
Route: - Guwahati - Lokhara - Umian - Shillong - Mawkdok - Cherrapunji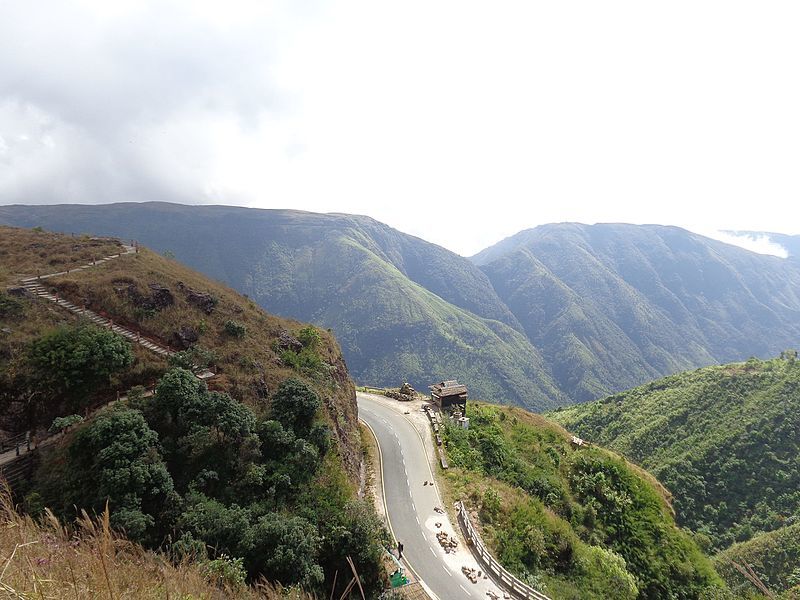 Tejpur to Tawang
This will be one of your epic road trips in the Northeast India for sure. You can conveniently reach Tezpur from Guwahati, which is well-connected to the rest parts of the world, by flight, train or road. The trial particularly from Tezpur to Bhalukpong is picturesque, laden with vast green forests and valleys that you will feel like not coming back from there. You need to be a bit gutsy to take an attempt for this road trip as it is arduous characterised with sharp hairpin bends. But the scenic beauty and the adrenalin rush that you get from this trip will make up for all the hardship. Make sure to collect the Inner Line Permit (ILP) from the commissioner's office or from any state tourism offices.
You will not find many tour or reputed travel operators to assist you in this road trip; so do your homework well before you set off.
Route: - Tezpur - Bhalukpong - Tenga Valley - Bombilla - Dhirang - Tawang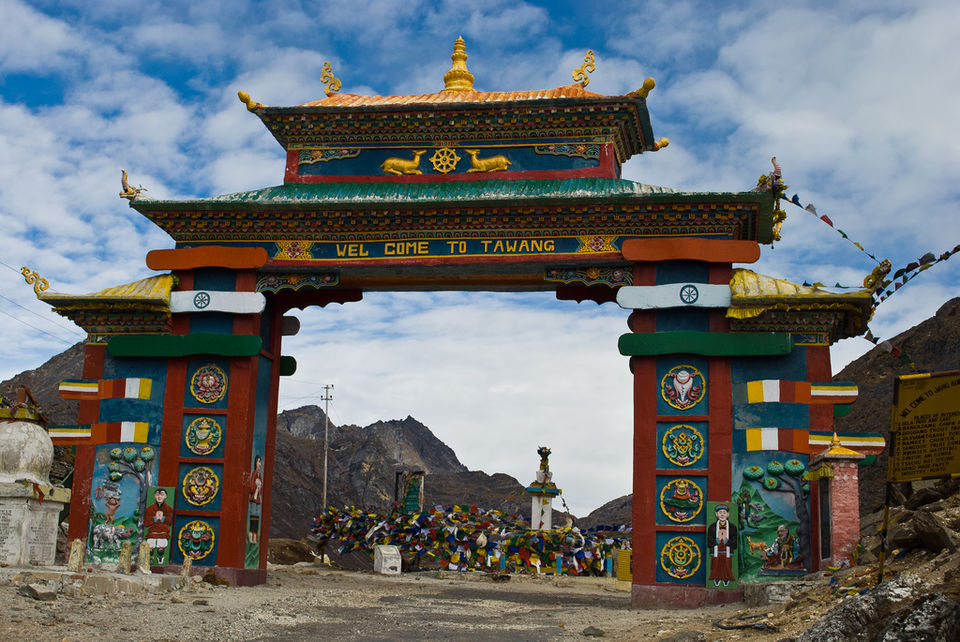 Jorhat to Mechuka
Jorhat is typically the gateway to upper Assam and the road then goes north leading to Mechuka, passing through tiny scenic hamlets, forest hills and vast meadows. This is one such trip that transforms a normal routine trip into an interesting cross-cultural experience. Once you reach Mechuka, the vivid scenery will look like a picture postcard. Once there, try your hands at weaving as Mechuka's tribal weavers are expert in using loin looms and turn them directly into wearable clothes.
This 540 km road trip will not only take you through beautiful landscapes, but will also give you an amazing opportunity to experience cross-culture of Assam and Arunachal Pradesh.